Red Flags that conventional dentistry can't provide the help you seek
Pain Around & Beyond Mouth
Ongoing fatigue
Waking up tired
Snoring, CPAP Intolerance
Anxiety, Depression, Irritability
Brain Fog, Memory Decline
Sweet Tooth, Diabetes, ED/PMS
Teeth Grinding, TMJ
Living with an Impaired Mouth brings on pain, and sleeping with an Impaired Mouth perpetuates fatigue. Whole Health Dental Center can help as long as you have sufficient sound natural teeth, regardless of age.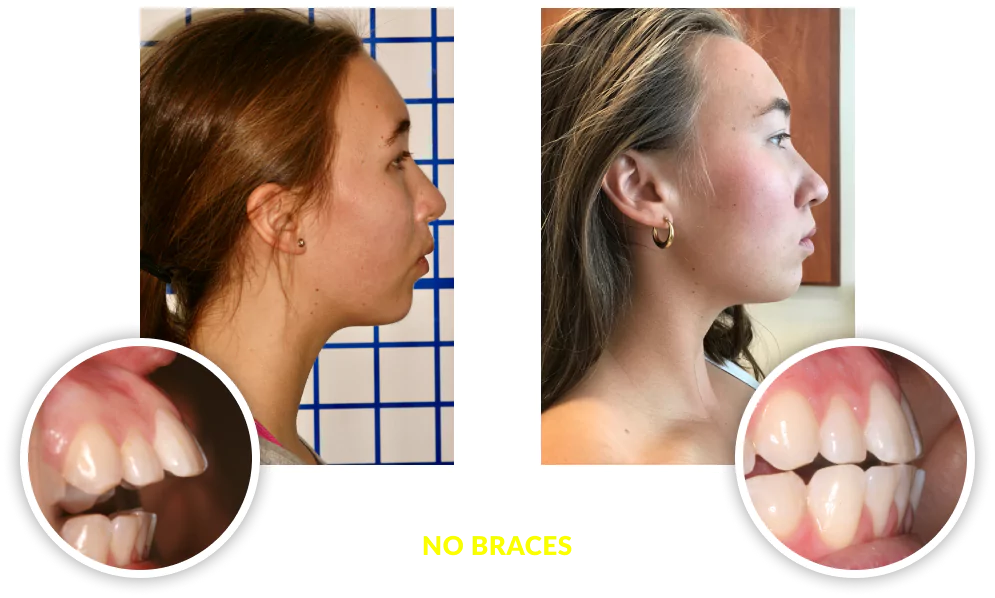 Red Flags Parents Should Watch For
in Kids' Dental-Facial Development
Tongue-Tie or Tongue Thrust
No Lip Seal; Uneven Eyes
Narrow / Uneven Nostrils
Chapped Lips, Weak Chin
Ear-Nose-Throat Infections
Teeth Grinding, Snoring
Finger-Sucking, Bed-Wetting
Tired or Hyperactive
Best Face from your child's inherited genes can be brought out by growing the jaws sufficiently for all teeth to line up straight naturally. This is now possibly using Dr. Liao's WholeHealth approach and Epigenetic oral appliance as needed.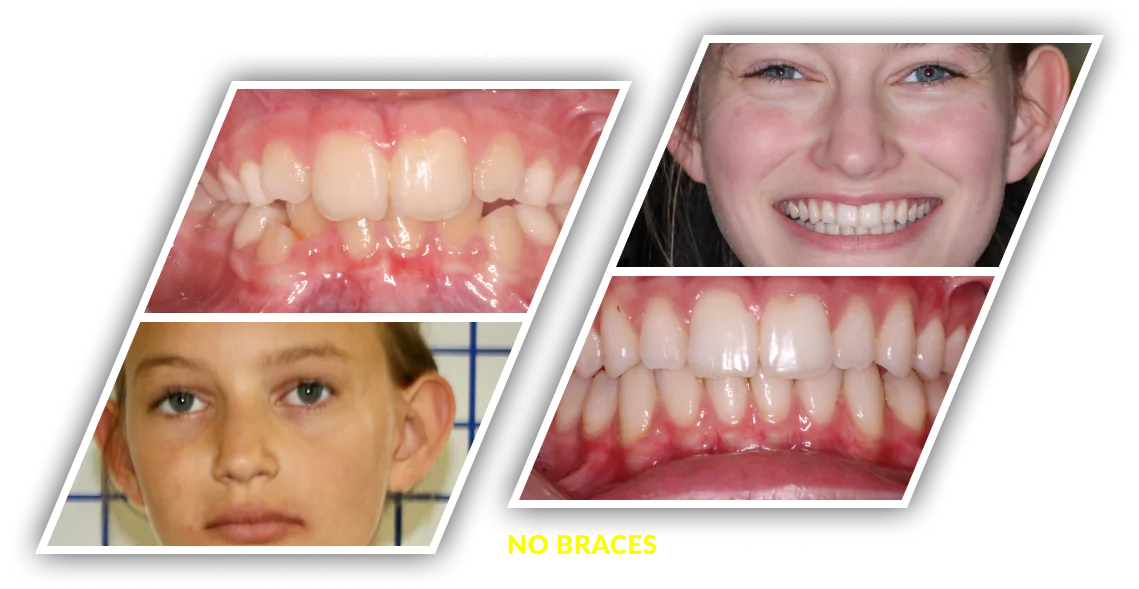 Men's Top Symptoms from Impaired Mouth Syndrome that conventional dentistry cannot help
Pain Around & Beyond Mouth
Ongoing fatigue
Waking up tired
Anxiety, Depression
Snoring, CPAP Intolerance
ED, Brain Fog, Irritability 
High Blood Pressure

Sweet Tooth, Diabetes, Overweight

Teeth Grinding, TMJ
Living with an Impaired Mouth brings on pain, and sleeping with an Impaired Mouth leads to Hypoxia (low oxygen) and degeneration in heart, brain, and sexual desire and performance. Whole Health Dental Center does not treat brain fog or ED, but Impaired Mouth contributions to airway, sleep, and oxygenation. This is done by evaluating and treating your under-developed jaws using a painless and natural WholeHealth approach.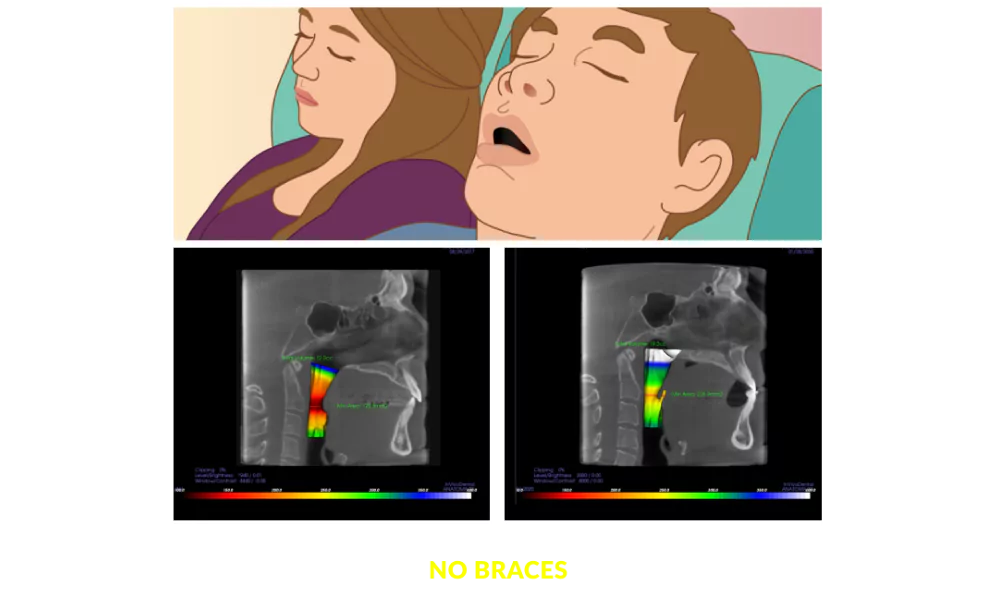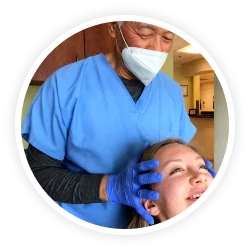 Our Mission
To help you turn back illness and turn on wellness naturally through our evidence-based Impaired Mouth diagnosis and Holistic Mouth solutions.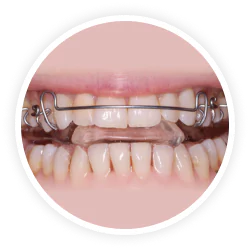 Better Mouth Better Health
No pain, no shots, no drills, no drugs. Just wear this from sunset to sun rise and follow Rx.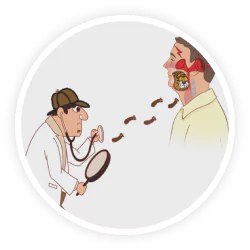 Attending To Early Sirens
Downhill slide toward one-foot-in-the coffin can be reversed early on. See the clues by taking Impaired Mouth Syndrome survey.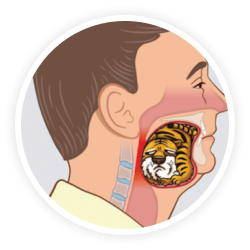 Second Opinion Service
Is Impaired Mouth the missing X-factor in you dental troubles and health quest? Read more.
Is Your Mouth A Health Asset, or Liability?
Airway Mouth Doctor in Northern Virginia
The mouth is to humans what roots are to plants. Many people suffer years of pain and illness without realizing the the mouth is a missing root cause. An Impaired Mouth comes with crowded teeth, deficient jaws, pinched airway, clicking/popping jaw joints, teeth grinding, and more. Such an Impaired Mouth can lead to chronic pain and fatigue that resist standard treatment, and a higher risk of heart disease and premature degeneration. An Impaired Mouth lets you get just enough oxygen to survive, but not quite enough to thrive. At WHDC, our sole focus is to help you identify an Impaired Mouth and transform it into a Holistic Mouth to support whole body health and natural facial glow, regardless of age as long as you have sound natural teeth. This can be done epigenetically by adopting a bone-building diet and using a new generation oral appliance that works painlessly while you sleep.
What our patients say about this Painless & Powerful Treatment
Life-long back pain relieved by Dr. Felix
Teeth Grinding Now Has New Epigenetic Solution Instead Of Night Guard
Restoring Whole Body Health By Mouth
Transformative Outcome Without Shots, Drugs, Drills or Pain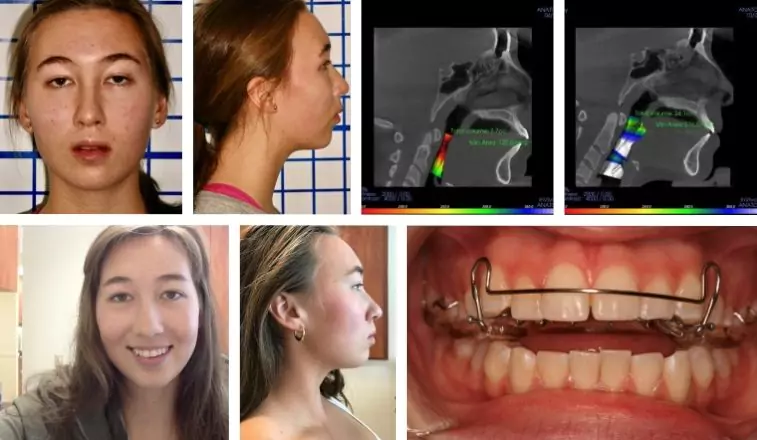 R.H. Case Study: Counter-Clockwise From Top Left
Face Pre-Treatment
Face Post-Treatment
Epigenetic Oral Appliance
Airway before (red is narrow at 120 mm2) and after (blue, white, green is 2.3x wider at 276 mm2)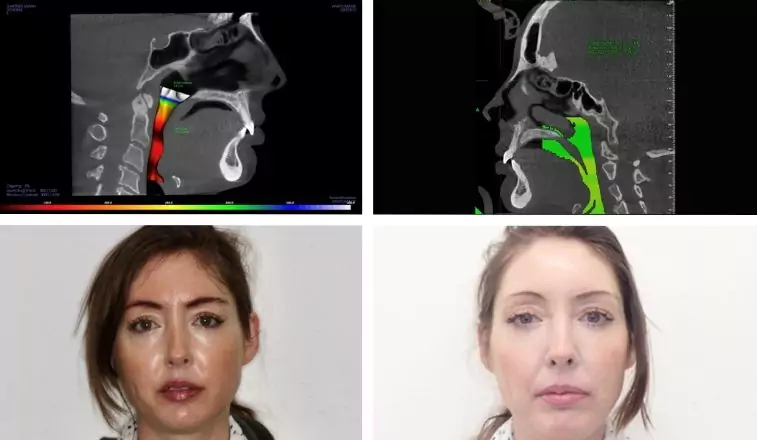 S.G. Case Study: Counter-Clockwise From Top Left
Airway pre-treatment (red at 111 mm2)
Face pre-treatment
Face after treatment
Airway after treatment (green at 313 mm2 or 2.82 times wider)
Every Mouth Owner Needs An Airway
Mouth Doctor (AMD)
"Oral health is more than healthy teeth", states US Surgeon General in 2000. Dr. Felix coined the terms Impaired Mouth Syndrome and AMD in 2017. These new concepts started a whole new way to upgrade your whole body health by mouth.
AMD stands for Airway-centered Mouth Doctor ®. An AMD has additional training after dental school to connect your mouth with your whole body health and facial glow – how a pinched airway can mean the difference between a vibrant, active life and one hampered by aches, pains, fatigue, chronic illness, and one dental problem after another.
If you have been bothered by chronic pain, fatigue, and health problems such as:
Grind your teeth in sleep
Snoring, Sleep Apnea
CPAP intolerance
Moodiness & Brain Fog
It's quite likely your Impaired Mouth structure may be a hidden contributor. Getting your Impaired diagnosed and treated and improve your pain, sleep, energy, and mood without pain, shots, drills, scalpel, or drugs.
This is done through (A) widder Airway (bold) to support, sleep, (b) Alignment of bite with spine to reduce chronic pain & Fatigue, and (C) Referrals to appropriate health professionals as needed to put your body back to working order.
A Healing Journey That Has More Than Exceeded My Expectations
I've been working with Dr. Liao over the last 3 years using the DNA appliance to open up my narrow and misaligned jaw and mouth. My bite is so much better now, my face is wider, and my overall airway is much more open. My sleep has improved significantly and i don't have anymore daytime sleepiness….. Working with Dr. Liao has turned out to be a healing journey that has more than exceeded my expectations and improved my overall health to include better sleep, posture, and mental clarity.
A Convincing & Awakening Realization that a Downward Spiral Starts with the Mouth
Dr. Liao brought us dental visuals and facts of recent years' medical research on causes of these major diseases – a convincing and awakening realization that a downward spiral starts with the mouth…. We are very fortunate he practices in our area!
He Listened
Dr. Liao has taken dentistry to a new level of service, compassion, and chairside manner. He listened, provided the most thorough dental exam I've ever had, and offered vital knowledge.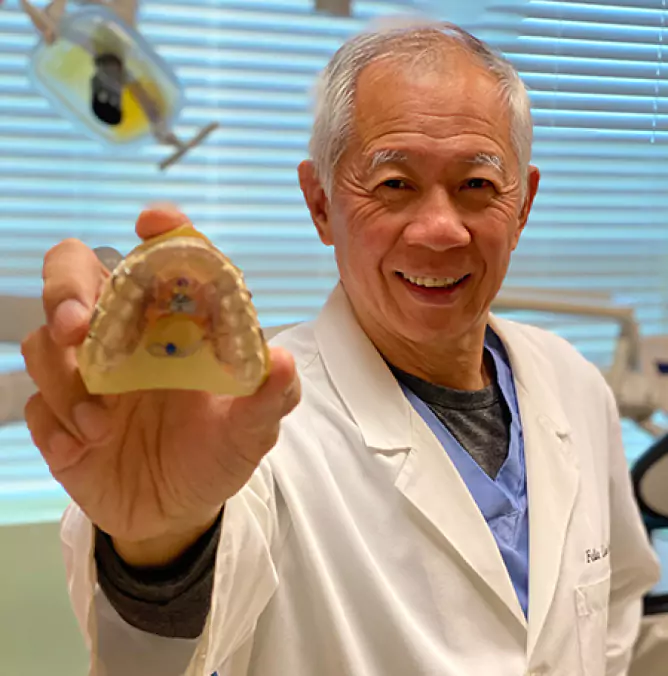 Founder of AMD Movement and Authority on Impaired Mouth Syndrome
Dr. Felix Liao put the missing mouth back on the healthcare map with his 4 Amazon best-sellers. His books established him as a thought leader in healthcare innovation and as the founder of Airway-centered Mouth Doctors (AMD).
Dr. Felix coined the term "Impaired Mouth Syndrome" in 2017 to highlight the mouth structure's pivotal role in many medical, dental, and mood symptoms. He has shown that correcting Impaired Mouth can breakthrough many problems resistant t o standard treatment. He champions cross-training for healthcare professionals to integrate mind, body, and mouth.
Life-Changing
Books By Dr. Felix Liao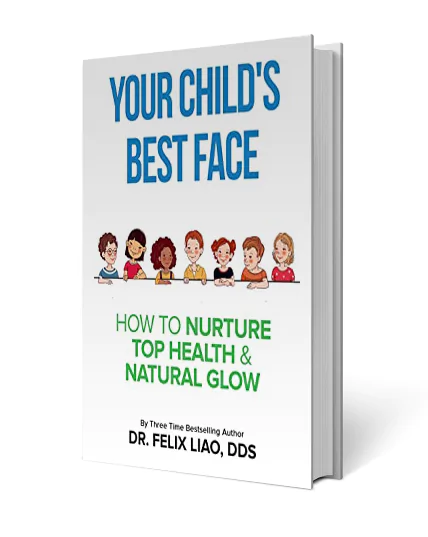 Your Child's Best Face: How To Nurture Top Health & Natural Glow
Do you have kids with crowded teeth, tilted head, poor posture, chapped lips, frequent colds and cavities?
Will your child grow up with top health and natural facial glow? Will you have huge healthcare bills, or next to none?
A well-developed face empowers health and performance. This short book is a concise guide for parents to bring out your child's own Best Face. It connects your child's mouth with airway sleep, learning, posture, and face.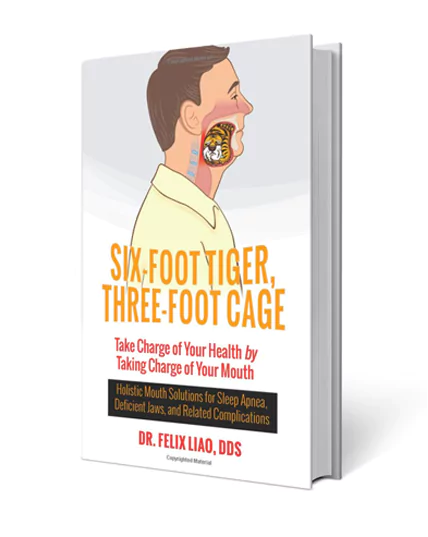 Six-Foot Tiger, Three-Foot Cage
This first book in the series shows how your mouth is critical infrastructure supporting sleep and supplying oxygen – the most essential nutrient your body needs. When the jaws are underdeveloped, so is the airway. Without enough room, the tongue becomes like a six-foot tiger being contained in a three-foot cage.
An impaired mouth can still eat, drink, talk, and smile, but its crowded teeth in narrow and misaligned jaws interfere with alignment, breathing, circulation, digestion, energy, and sleep (ABCDES). This contributes to common health troubles, such as snoring, sleep apnea, teeth grinding, aches and pains, adrenal exhaustion, chronic fatigue, and one dental problem after another. But with the help of an Airway Mouth Doctor, an impaired mouth can be transformed into a holistic mouth – one that's structurally developed to support whole body health through ABCDES.
Through illuminating case histories and clear, accessible discussions of the science that supports this oral/systemic approach, this book will show you exactly how you can change your mouth from a health blocker to a health builder.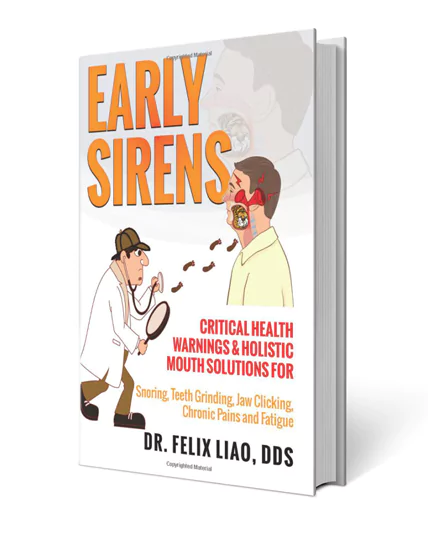 Early Sirens
Early Sirens is the first book ever to offer critical health warning signs long before sleep apnea so you can take steps to head off a future of CPAP and sleep apnea's many complications: heart problems, Alzheimer's, acid reflux, chronic pain, fatigue, stroke, high blood pressure, and more.
Here, Dr. Liao connects the dots between snoring, teeth grinding, jaw clicking, upper body pain, chronic fatigue, root canals, and one dental trouble after another, showing how poor sleep results from a choked airway due to an impaired mouth structure.
Rich with real-life case histories and scientific evidence, Early Sirens shows you exactly how and why these relationships occur. Understanding the early warning signs of sleep apnea and its consequences, you'll learn more steps you can take to address them now, before they become big – and difficult and expensive – dental and medical problems.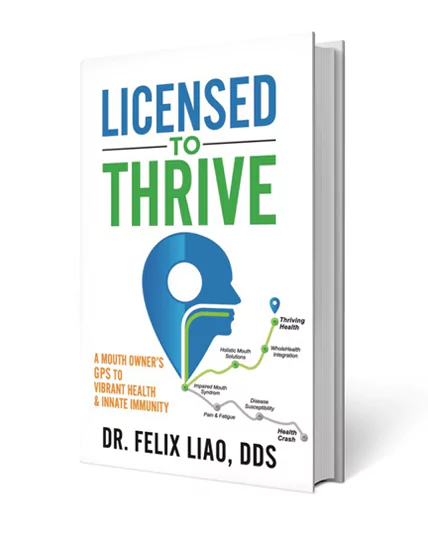 Licensed to Thrive
Licensed to Thrive isn't your usual diet book. It's a primer on HOW to eat to build thriving health naturally. It's meant to support your own efforts at self-care in ways that can amplify treatment, enhance recovery, and build health.
Where the first two books in the series focus on mouth STRUCTURE, Licensed to Thrive focuses on mouth STYLE as a help or hindrance to good health.
Yes, just as you have a lifestyle, you also have a "mouth style" – how you use your mouth to eat, drink, and relate to people and Planet Earth. What you eat is only a part of it. It's also how fast you eat, how often, in what mood, and at what time. Most importantly, it includes knowing the difference between eating "too much" and stopping at "just right" so you can fully enjoy life, not suffer in illness.
You, as the owner/operator of your mouth are the one to take charge. This book shows you how.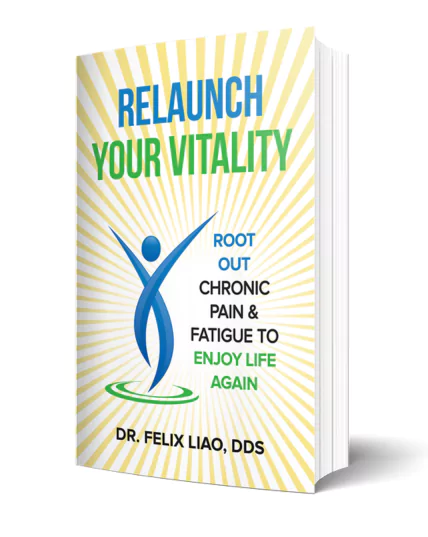 Relaunch Your Vitality
Bothered and nagged by persistent pain and chronic fatigue day after day? This short book loaded with pictures shows how your mouth may be a gravely overlooked source.
Discover if you have a structurally impaired mouth with crowded teeth in bad bite, teeth grinding, and clicking joints and deficient jaws. And learn how an Impaired Mouth can choke your airway, break your teeth, and create pain in the jaw, neck and back, anxiety, depression, waking up tired, and more.
The clincher: Bedrest cannot fix an Impaired Mouth, nor typical dental care. The key to free you from the prison of pain and fatigue lie in your mouth structure. Yet in 2022, it is not on the radar of nearly all doctors and dentists.
You, too, refill your empty tank and enjoy feeling younger by attending to your Impaired Mouth's contributions to many medical, dental, and mood symptoms. Start reading this short book now to relaunch your vitality.
Newsletter subscription
Subscribe to our newsletter to get latest updates on Dr. Liao's teaching points and cases